Hacking und Verfolgung Telegramm-Konto
Die Datenbank des Zielkontos wird in der AppMessenger-Weboberfläche angezeigt, was Anonymität und Hacking-Sicherheit garantiert.
Geben Sie eine Telefonnummer an, um den Telegram Tracker zu starten
Mit dieser Telegram-Hacking-App können Sie Korrespondenz lesen, Aktivitäten verfolgen und einen Kanal oder einen Bot hacken. Um eine Person zu hacken, müssen Sie eines der Pakete kaufen, aber die Entwickler bieten auch eine andere Option an - die Teilnahme an einem Partnerprogramm, um ein Telegram-Konto kostenlos zu hacken.
Korrespondenz speichern, einschließlich geheimer Chats

Anzeigen der Inhalte geschlossener Kanäle und Gruppen

Überwachung des Protokolls eingehender und ausgehender Anrufe

Herunterladen aller gesendeten und empfangenen Mediendateien

Ermitteln der aktuellen GPS-Standortdaten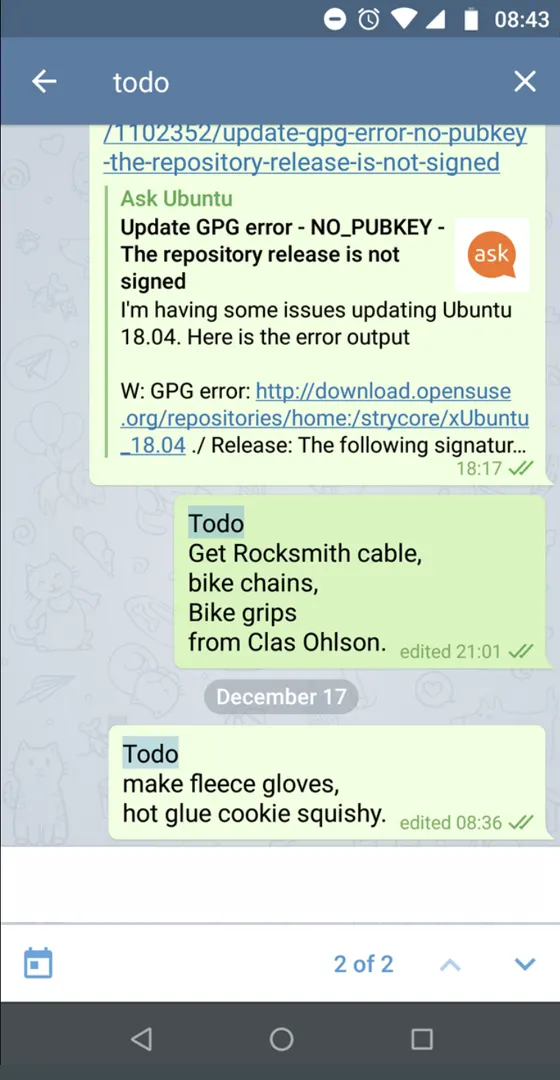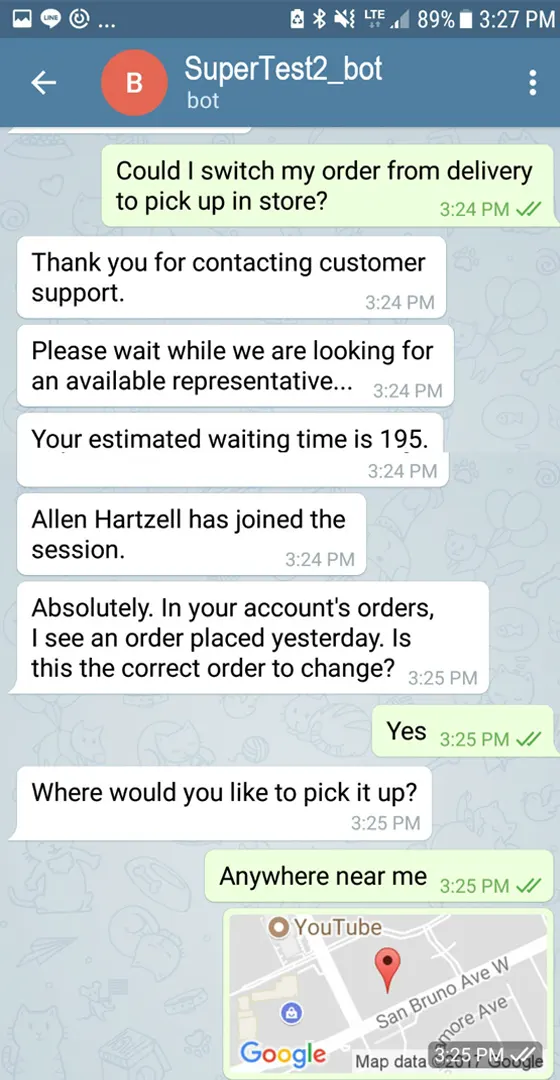 EINFACHE ANWENDUNG, VERTRAULICHER UND SOFORTIGER ZUGANG
Online Operation
Telegram hacking can be performed without installing and configuring spyware on your target's device, which sets AppMessenger Tracker apart from other products currently available on the market. It can be launched directly via the "Dashboard" section immediately after a phone number is specified.
Quick Result
By exploiting the SS7 (Signal System 7) vulnerability of cellular networks, you can remotely intercept a service Telegram SMS needed for hacking your target's account in 5-to-20 minutes after launching the tracker. Please note that the above value is averaged and may vary depending on server load.
Intuitive Interface
The highest user friendliness possible is provided by optimized interaction algorithms. AppMessenger interface was designed in such a way that even a user with a minimal computer proficiency level wouldn't have any question. Our support team is available 24/7 and always ready to help you.
100% Secure
The main priority of AppMessenger developers is about ensuring client security and anonymity. Our user data protection system was designed in line with the state-of-the-art achievements. End-to-end encryption making it impossible to identify users whenever they interact with this service.
Mit AppMessenger übernehmen Sie die volle Kontrolle über das Zielkonto
How to Hack Telegram using SS7 Protocol Exploit?
complete correspondence history (including secret chat), content published inside closed channels and groups, information about current GPS device location, and a list of attached photos and videos. All the AppMessenger clients can avail of the most universally applicable and secure method of remote Telegram hacking - interception of a service SMS that contains a verification code. This is needed for transferring a target's account to a new device (virtual emulator created by AppMessenger developers). The transferred account contains an archive that shows the following:
Korrespondenz über ein beliebiges Konto
Telegram-Korrespondenz hacken
Wenn Sie den Nachrichtenverlauf über AppMessenger anzeigen, erhalten Sie mehr Optionen für die Arbeit mit der Korrespondenz als der gehackte Benutzer selbst. Mit der App können Sie zum Beispiel den Bearbeitungsverlauf jeder Nachricht einsehen, gelöschte Nachrichten wiederherstellen und mit der intelligenten Suche Nachrichten nach Schlüsselwörtern finden, wobei mögliche Fehler und Tippfehler berücksichtigt werden.
Find out more about AppMessenger Online Tracker
Telegram – Remote Device Tracker
Telegram apk is one of the most confidential and secure instant messengers. This app's developers ensured a high-level user data security by implementing a multi-level encryption system. A secret chat timer provides extra security measures by sending messages to the archive upon the expiry of a specified period of time. However, like in any other messenger, it binds a user account to a phone number, which makes it possible to use SS7 vulnerability of cellular networks for hacking Telegram. Consequently, this app becomes a remote tracker. Our developers configured a complex algorithm in such a way that anyone cold instrumentalize it.
Hacking Telegram Online with AppMessenger Tracker.
Unlike many apps developed for tracking Telegram, AppMessenger is 100% ready for operation without pre-configuring and preparing your target's device. In this case, installing a spyware is not always an ethical and safe solution, since it requires the consent by a device owner. AppMessenger is activated directly via this website's Dashboard and operates 100% in the background. Just specify a phone number in the special window and launch the Tracker. It completely eliminates any possible detection-related risk, as well as many ethical and legal issues.
Common Reasons for Telegram Hacking:
Typically, Telegram hacking tool is used to monitor the activity of close people and/or company employees or to always be aware of with whom and about what your other half communes. Aside from this monitoring feature, you can also restore your own Telegram account in case of losing access to the phone number currently bound to your account for any reason. Our policy is about never showing any interest in the purposes our clients use this tracker for, thus providing you with 100% freedom in terms of finding the field of product application.
Using AppMessenger is Completely Safe.
Ensuring 100% user safety is our main priority. The entire service interacting process, from sign-up to paying for services, is completely encrypted. This is meant to ensure the lack of any opportunity for client information disclosure. Please save your login and password for accessing this website on-time, since the administration won't be able to recover them in case of loss.
Please consider these few important things when using the AppMessenger SS7 Tracker:
Online Telegram hacking tool can be used on any modern mobile device. The main requirements are the presence of a stable Internet connection and one of the following browsers: last version of Google Chrome, Safari, Mozilla Firefox, Internet Explorer, MS Edge or Opera.
Telegram hacking time may vary depending on AppMessenger server load. As a rule, a full operation cycle (from launching to archive downloading) takes no more than 20 minutes. Since the archive size can exceed 2 GB of disk space, its downloading time depends on your Internet connection specs.
AppMessenger Tracker works in full invisible mode and does not affect the normal operation of the device. It is undetectable to any malware scanner and antivirus. The battery power is consumed as usual without any additional operations on the device.
As a result, users receive an archive of the following targets files: incoming and outgoing text messages, current location data, call history with the indication of a dialog partner and conversation duration, contact lists, as well as received and sent photo and video files.
Using cryptocurrency as the primary payment method allows you to hide the transaction participants. Thus, the identification of the sender and the recipient of the payment becomes impossible, regardless of the source and the form of the request.
If you have any questions we will be happy to answer them! Your suggestions and ideas are important to us – feel free to leave some in the Feedback Section or contact our Customer Support Team.
Der AppMessenger Tracker ist vollständig kompatibel mit globalen Mobilfunkanbietern.